Two more figures from the excellent 28mm plastic zouaves box set from Perrys are finished and ready to join the ranks.
The first is the drumboy.
With no ref about the drumboys of the 5th reg. i ve decided to base mine on a photo i found on the net of a drumboy of the 165th zouaves reg
http://www.civilwarbadges.com/cgi-bin/Print_Item.asp?2295
The drumboy.
I m very pleased with the final result.
The second one is a regular.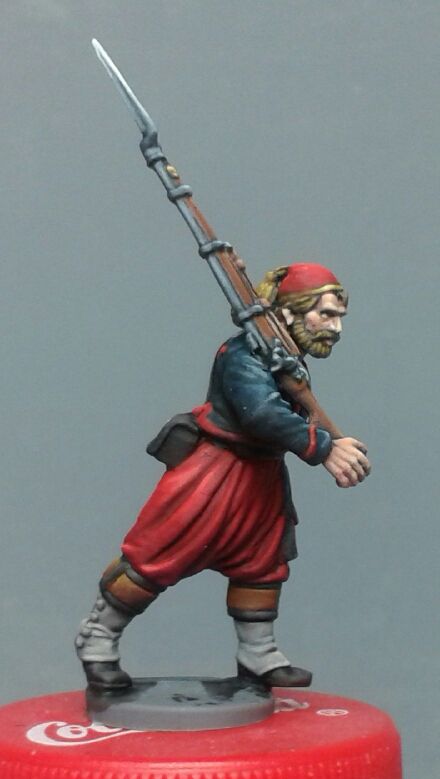 Four finished thirty two to go...
Cheers
George