The third German i wanted to be an officer so i searched the net for inspiration and i found these two.
A Tom Meyer sculpt for Fox Miniatures (unfortunately never published).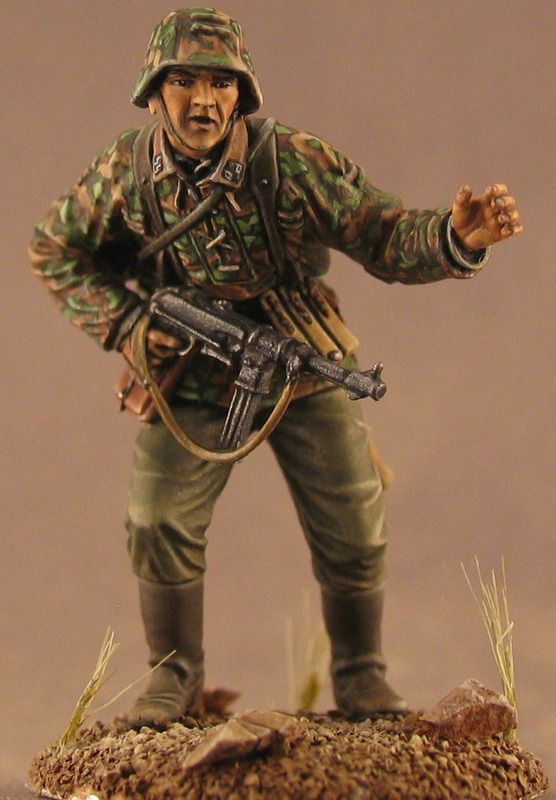 And a simple but very efective conversion of a Britannia miniature made by Rob (sorry i don' know his last name) aka
panzerfaust200
an esteemed member of "the guild" forum (www.guildwargamers.com)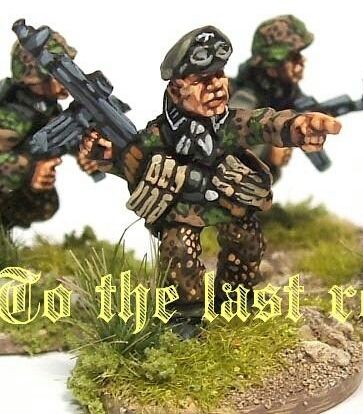 So after some playing around with hands i came up with this pose: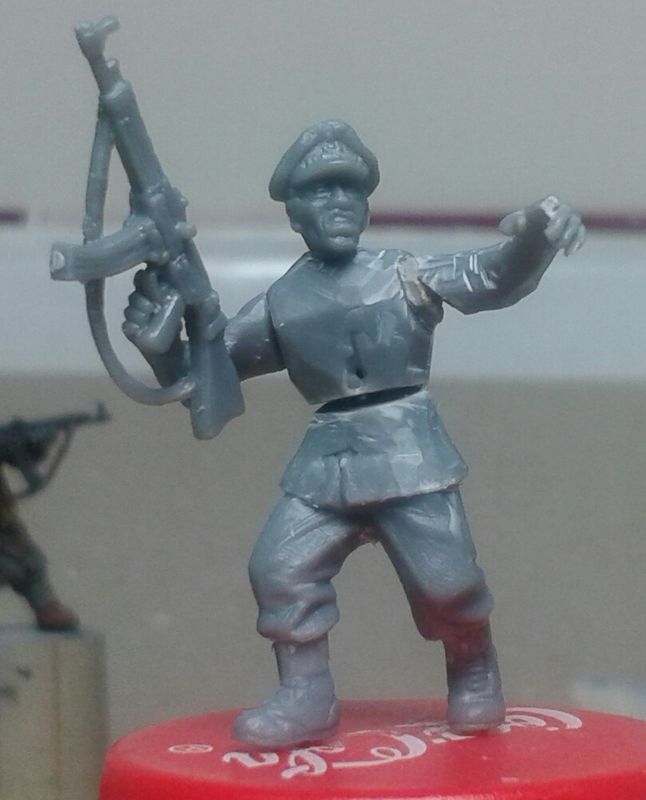 From the beginning i had desided that he would be most experienced of the lot as so he would wear a Palmenmuster camo smoke and an early style peaked cap: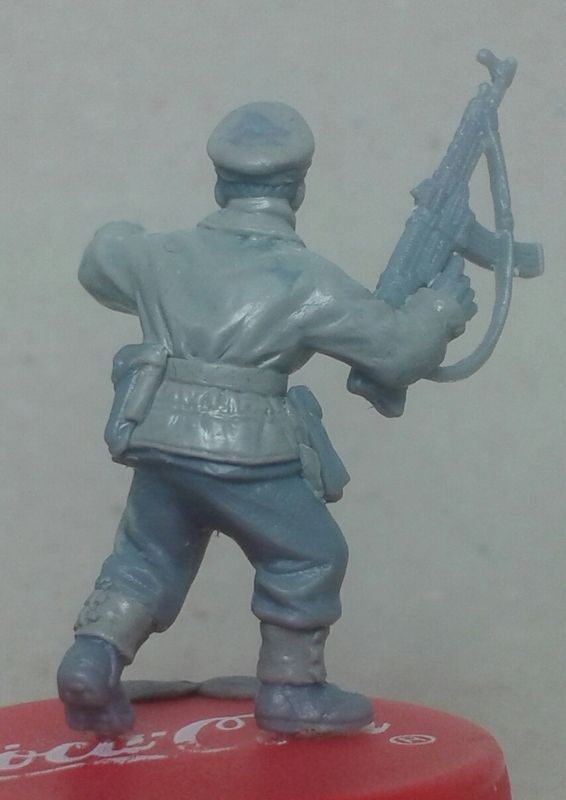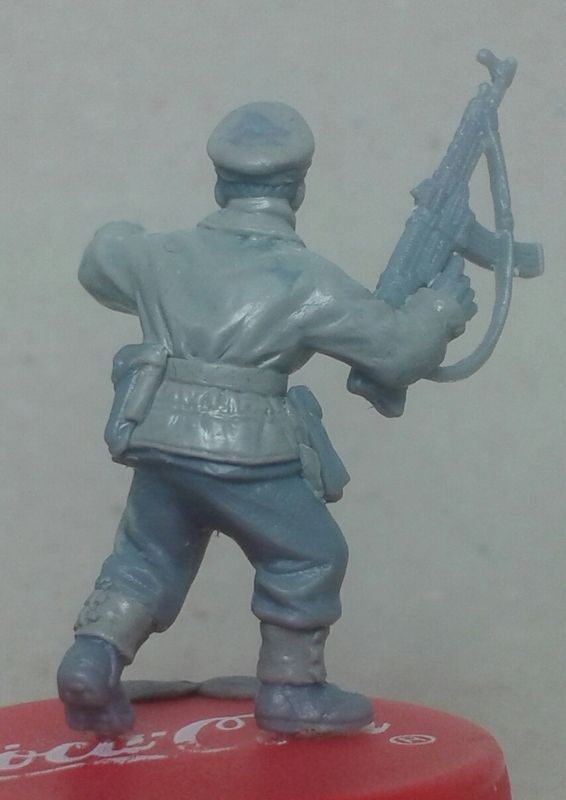 I've kept the field gear minimal in order not to interfere with the painting of the complex camo pattern.
Here he is painted: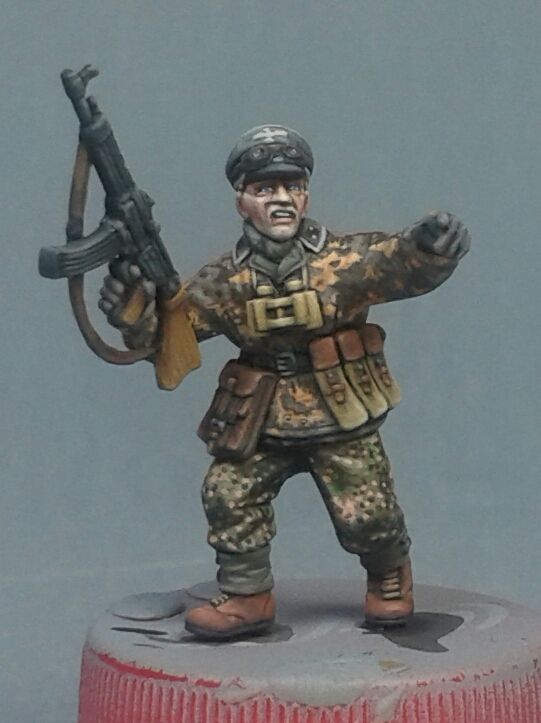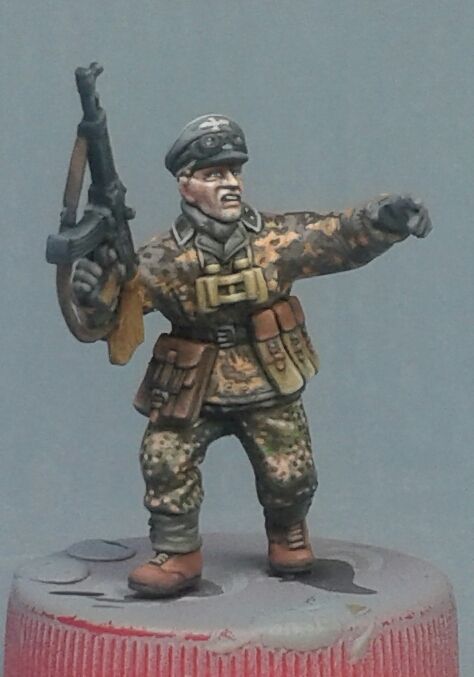 This post brings my blog up to date with what i have done so far.
The next figure, an MG gunner, is under the butchers knife at the moment so stay tuned...
Cheers
George