As i've already mentioned the next figure i'll work is an MG gunner in an advancing pose.
It took me a while to find the correct placement of the upper torso and hands and involved lots of cutting, twisting and shaving.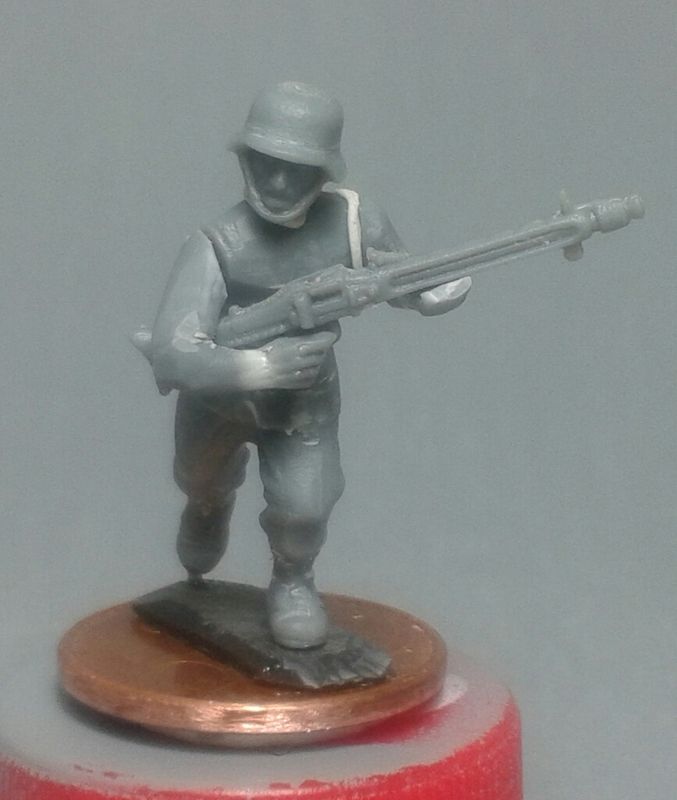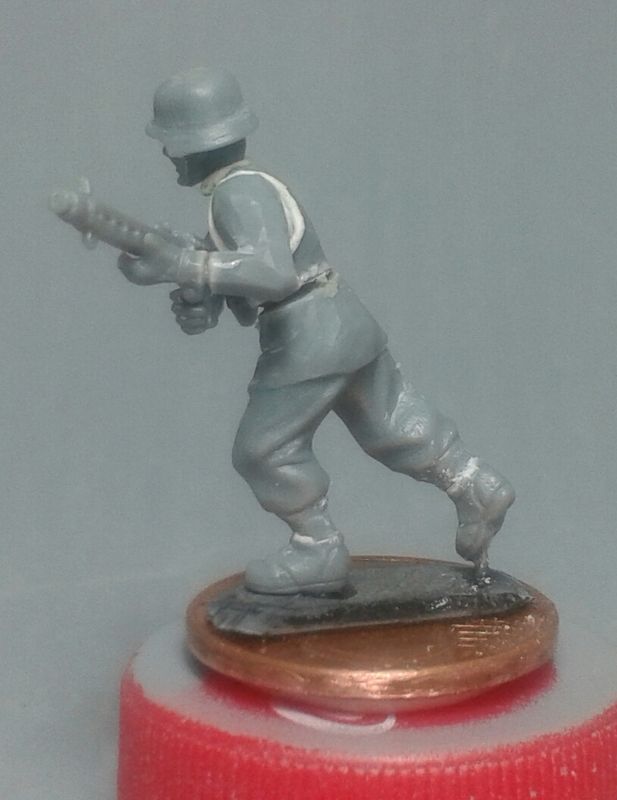 The pose was losely based on this picture.
Now it'time for some putty work.
Cheers
George