The best part past month i was away from home for work. Although i had take with me my sculpting equipment in order to finish the mg gunner i was in the mood for sculpting.
When i go away for work i live in my parents house were most of my old stuff are so looked for something else to do.
I could do some modeling and the choices were a 1/48 Panther ausf G by Tamiya and a 1/56 Tiger I diecast by Hobby Masters bought a few years back when i couldn't decide what scale to use with my figures. Back then the 1/48 scale seemed a better choice with better quality and greater availability over the 1/56 but now with the intoduction of so many models in resin and plastic espesially the choice is deferent, so i went with the Tiger.
Now the problem was that my force is focused arround 44 - 45 while the H.M. model is that of an early vehicle with the drum cupola but while searching i found out that Panzerabteilung Muncheberg in Berlin 1945 had some Tiger I and that at least one of them was of an early type.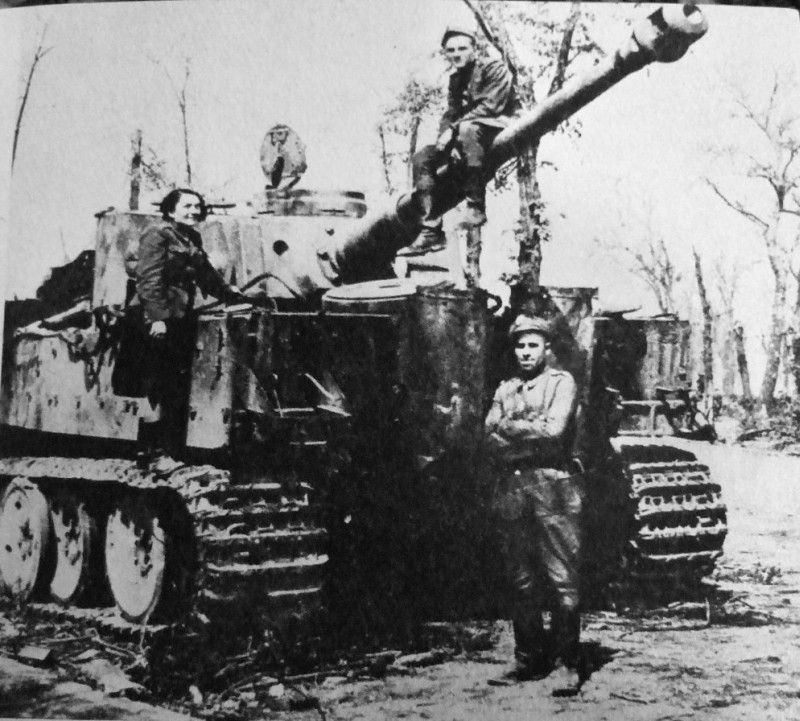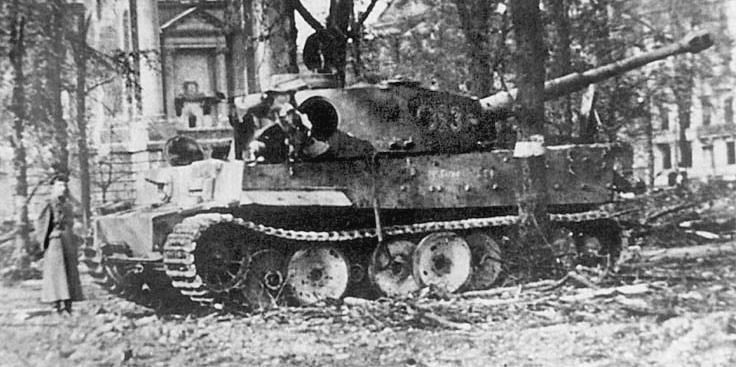 Then i looked for an apropriate camo scheme, searched again and came across this beautiful beast:
http://www.missing-lynx.com/gallery/german/tiger1_jungdonghyun.html
And while i was looking for a camo ref. to just paint the model i decided to strip the beast naked and do some modelling work.
I broke the model upart and removed the track fenders and the track cabels from the sides.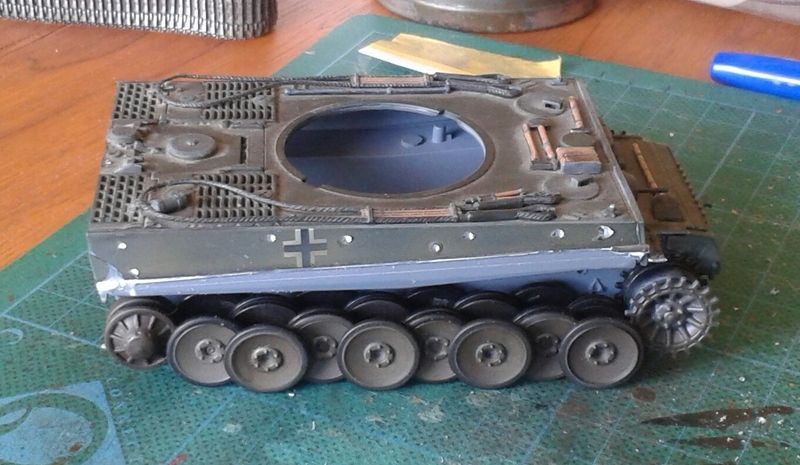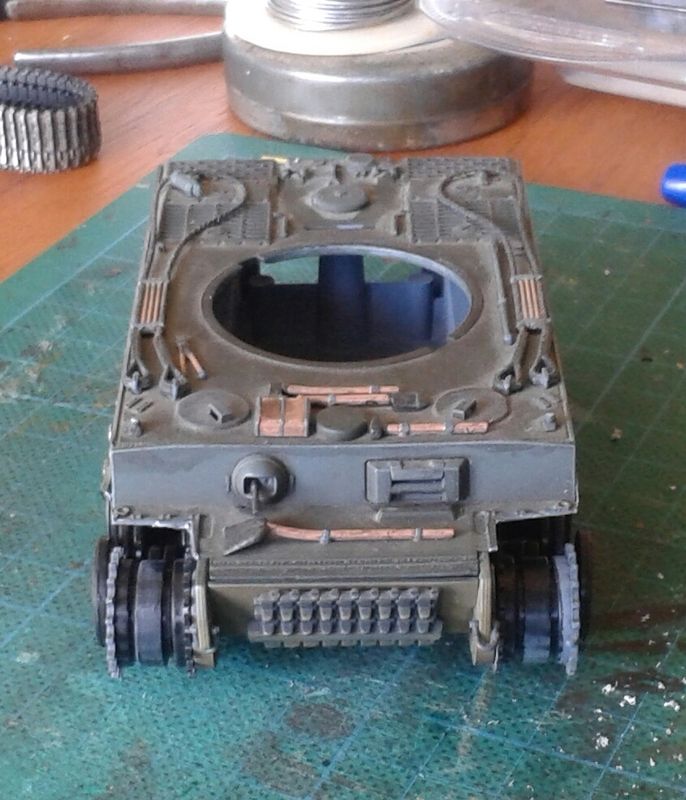 And started working on the rear armor so now it looks like this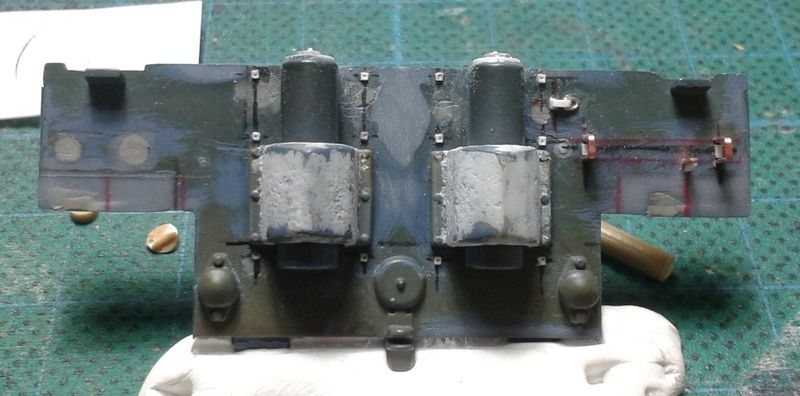 The best part of modeling in 1/56 is that there no after market assecories sets yet so it feels like the pioneer modeling days of the 70s, 80s, and early 90s when modelers had to do most of the work by themselves and since you are modeling a wargame piece you dont have to be too focused in scale just represent correctly and most importantly firmly the details.
Cheers
George